Quality
Quality
Constant improvements in the customer's interest.
---
Our products meet product-specific standards and norms and are continually being improved upon in order to keep them up-to-date and in line with the most modern technology. For the safety of patients, users and third parties, our products are subject to a risk management process during all phases of the product life cycle in accordance with standard DIN EN ISO 14971. Naturally, our reprocessable products are compliant with the standard EN ISO 17664.
Our medical products are known for their high quality and exceptional reliability. The certification with EN ISO 13485 and the CE label serve to assure you that with each purchase of a Ka-We product, you are receiving a top quality instrument.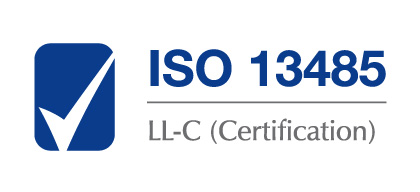 Our KaWe brand, technical processes and our designs are and have always been patent protected.
Our primary goal is to protect our authorized dealers as well as users and patients from plagiarized products and the consequences thereof. Plagiarism results in reputation damage for all concerned, and in addition, such articles do not comply with Medical Devices Act requirements, which define the safety, suitability and performance of medical devices and protect the patient, user and third parties.